TreeView Features
Whether you're an experienced family historian or just starting out, you'll find TreeView easy to use and an essential tool in your research. Record your family's history and view details of your ancestors in a number of different and attractive ways. Create beautiful charts and detailed reports to present your family tree. Published in the UK for the UK market.
Powerful Features
Easily add details of your ancestors by attaching facts, notes, images, addresses, sources and citations.
Navigate your family tree in a variety of different ways including pedigree, descendants and full tree views.
View your entire tree on screen, or zoom in on a single ancestor.
Quickly discover how different people in your family tree are related using the relationship calculator.
Identify anomalies in your data with the built in problem finder.
Instantly map out a person's life events at the click of a button.
Build your tree your way
There are eight views to work with in TreeView so you can build your tree the way you want.
Fully Customisable Charting
Building your family tree with TreeView allows you to create visually appealing charts and reports with a variety of ways to present your family tree. Choose from a range of drag and drop charting options and decide which facts to display. Charts include: Ancestors; Descendants; Fan; Full Tree; Hourglass and Pedigree. The software allows you to personalise your charts by adding photographs and customising the background with an image or a colour of your choice.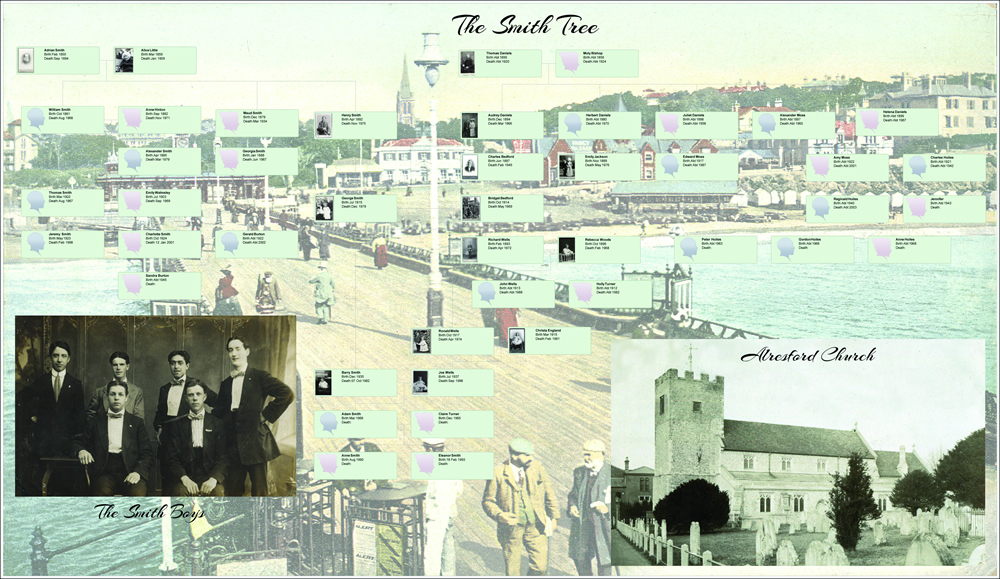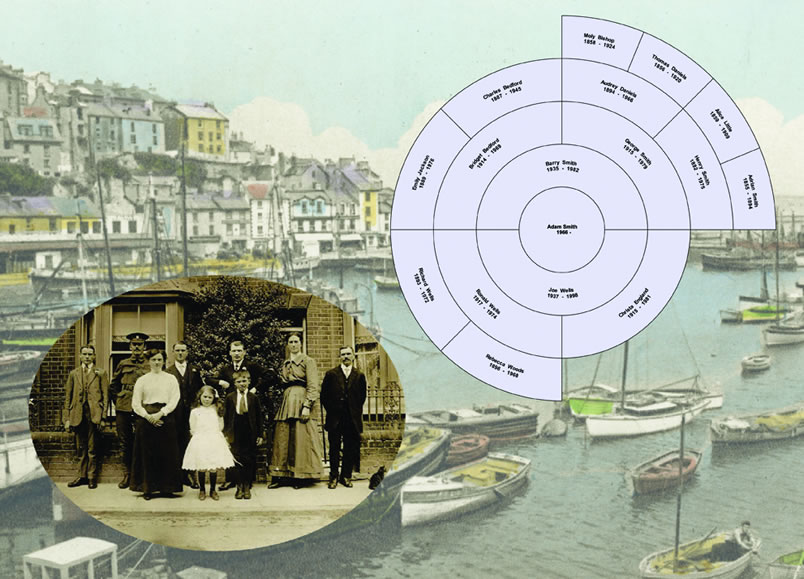 With you wherever you go
Sync between TreeView, TreeView Online and the TreeView App to keep your family history at your fingertips! Download the free TreeView app for your smartphone or tablet and easily carry your family tree with you wherever you go, even when you have no signal. Ideal for viewing and updating your tree on the move.
Easy to Use
You can import your GEDCOM file, or you can start your family tree from scratch by adding details of your ancestors' one-by-one and attach details, facts, citations, addresses, notes and images.
With TreeView you can see your whole tree on the screen, or you can zoom in on a single ancestor. The information on your various family members is attractively presented using a number of different formats. For example, you can select an individual to look at or you can see your ancestors relationships to each other by using a number of chart options, or view an individual's descendants. You can also use the Relationship Calculator to quickly discover how different people in your family tree are related.
TreeView allows the user to easily merge duplicate people should you find that two ancestors turn out to be the same person. If an ancestor was known by different names you can simply add their alternative names to the 'Alias' section of their details.
The software includes a Problem Finder tool that will identify any possible anomalies in your data, for example when another event is entered for an individual before their birth.
Research Online
TreeView's Research screen connects you to TheGenealogist website so you can access their growing collection of records and also to a number of other useful sites in order to explore more data to add into your family tree. (Please note a subscription is required to view full details of records on certain websites.)
TreeView™ ©Genealogy Supplies (Jersey) Ltd 1992-2023. All rights reserved.