TreeView User Guide
Editing a person
Once you have entered an individual in your database, you may want to add more information about them. This can be done by adding facts, media items, sources and notes, using the 'Edit Individual' screen. To open the edit individual screen, double click on the person's name in any of the main views. The screen makes it easy to see at a glance if you have added any notes, sources or media items for each fact.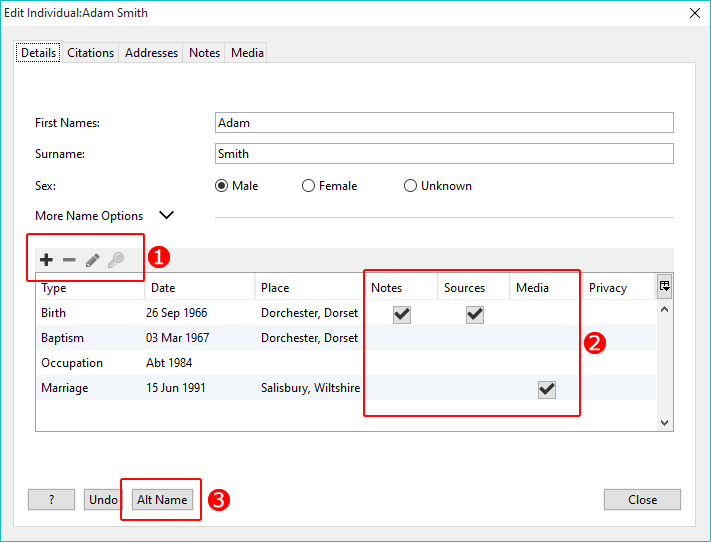 1. Facts - Click here to add a fact, delete a fact, edit a fact, or change the fact to private.
2. Notes, Sources and Media Items - To add notes, sources, and media items, double-click the correct column and row for the fact and item you wish to add. If there is a tick in the column, it means that there are already notes/media/sources attached to that fact.
3. Alt Name - Click this button to add an alternative name for an individual.
TreeView™ ©Genealogy Supplies (Jersey) Ltd 1992-2023. All rights reserved.