TreeView User Guide
Adding an address
You can add addresses for individuals, along with any contact details such as a telephone/fax number, email address, or even a website. To add an address, double-click on an individual to bring up the 'Edit Individual' window.
Click the 'Addresses' tab to see a list of addresses for the individual.
Click the 'Add Address' button to add a new address.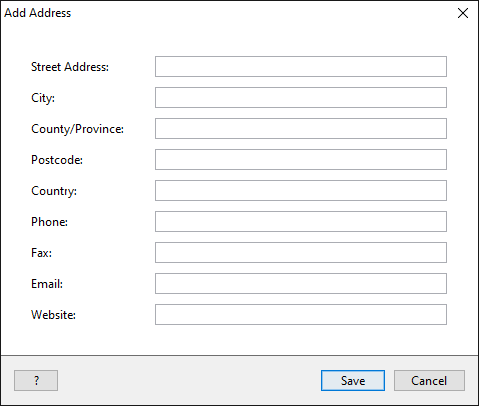 TreeView™ ©Genealogy Supplies (Jersey) Ltd 1992-2023. All rights reserved.