TreeView User Guide
Editing an address
If your contact details for someone has changed, you may want to update the address entry for the. First you will need to double-click on an individual to bring up the 'Edit Individual' window.
Click the 'Addresses' tab to see a list of addresses for the individual.
Click on the address to select it - it will become highlighted in blue.
Click the 'Edit Address' button at the bottom of the window to change the details.
Once you are happy with your changes, click the 'Close' button and your changes will be saved automatically.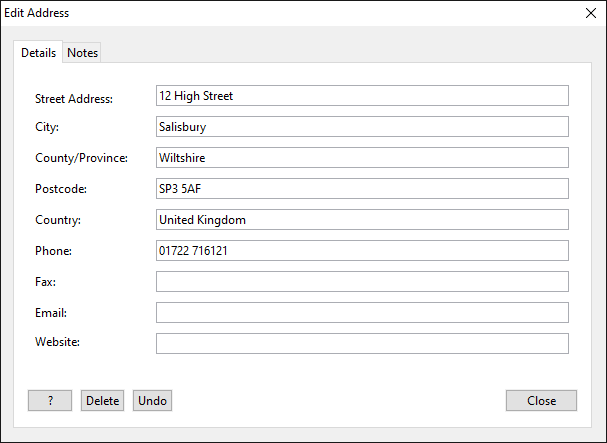 TreeView™ ©Genealogy Supplies (Jersey) Ltd 1992-2023. All rights reserved.