TreeView User Guide
Deleting a fact
Deleting a fact from an individual will remove any fact data (such as date and place), citations and notes that have been added, however any media items will remain in your Media List. We recommend making a backup of your database before deleting anything.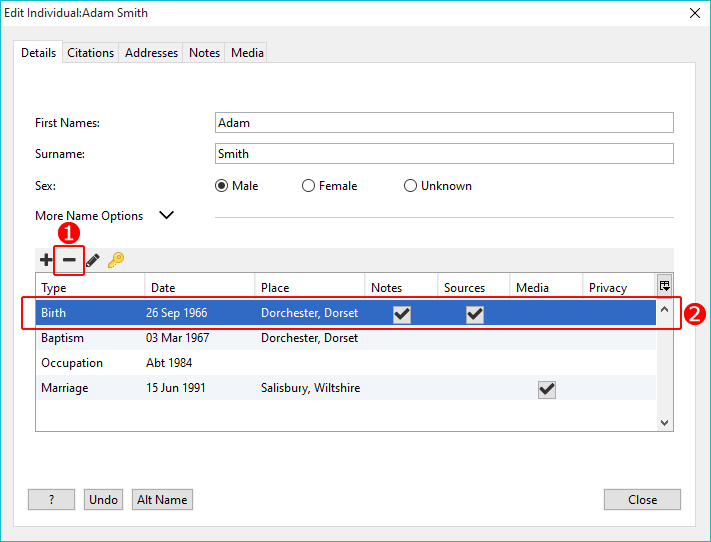 1. - Select a fact then click this button to delete a fact.
2. - The selected fact will be highlighted in blue.
TreeView™ ©Genealogy Supplies (Jersey) Ltd 1992-2023. All rights reserved.