TreeView User Guide
Activation & Registration
Before you start using TreeView, you will need to activate and register the software. You will first be asked for the licence key - if you purchased the Premium Edition, this can be found on a card inside the box. If you purchased the Basic Download Edition, this will be in your confirmation email. The licence key will be in the form 'AB12-CD34-EF56-GH78'. Enter this code, exactly as you see it, into the Licence Key box.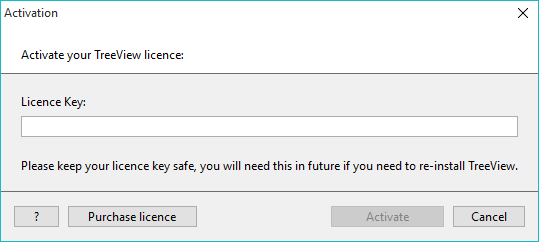 After activating the licence key, you will be asked to register the software with us. Registering gives you many benefits - if you lose your licence key and need to reinstall the program in future we will be able to recover the licence key for you. We will also be able to offer any technical support or advice that you need. Simply enter your details into the registration form and click the 'Register Now' button to register the software with us. (Don't worry if you don't want to enter all your details - we only need your surname and email address for the registration.)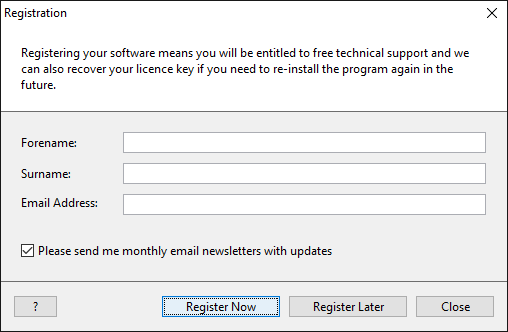 TreeView™ ©Genealogy Supplies (Jersey) Ltd 1992-2023. All rights reserved.