TreeView User Guide
Download tree from TreeView Online
If you already have a tree on TreeView Online or TheGenealogist, you can download your tree directly from the website.
Click the 'New' button on the toolbar. In the 'New Tree' menu, click the 'Download from TreeView' tab at the top of the window.
If you are not already logged in, you will need to enter your email address and password for your TreeView Online/TheGenealogist account. Then click 'Log in'.
Choose the tree you want to download from the list
You can change the filename for your tree in the 'Tree Name' box. If you would like to save your tree in a different location than the one shown, click the 'Change Location' button.
Click 'Download' to download your tree into TreeView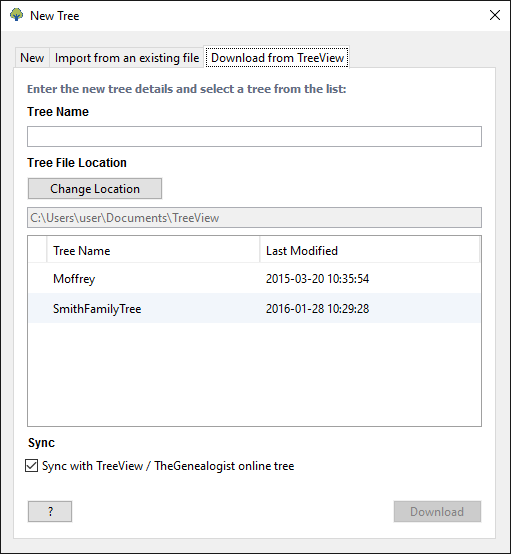 TreeView™ ©Genealogy Supplies (Jersey) Ltd 1992-2023. All rights reserved.