TreeView User Guide
Overview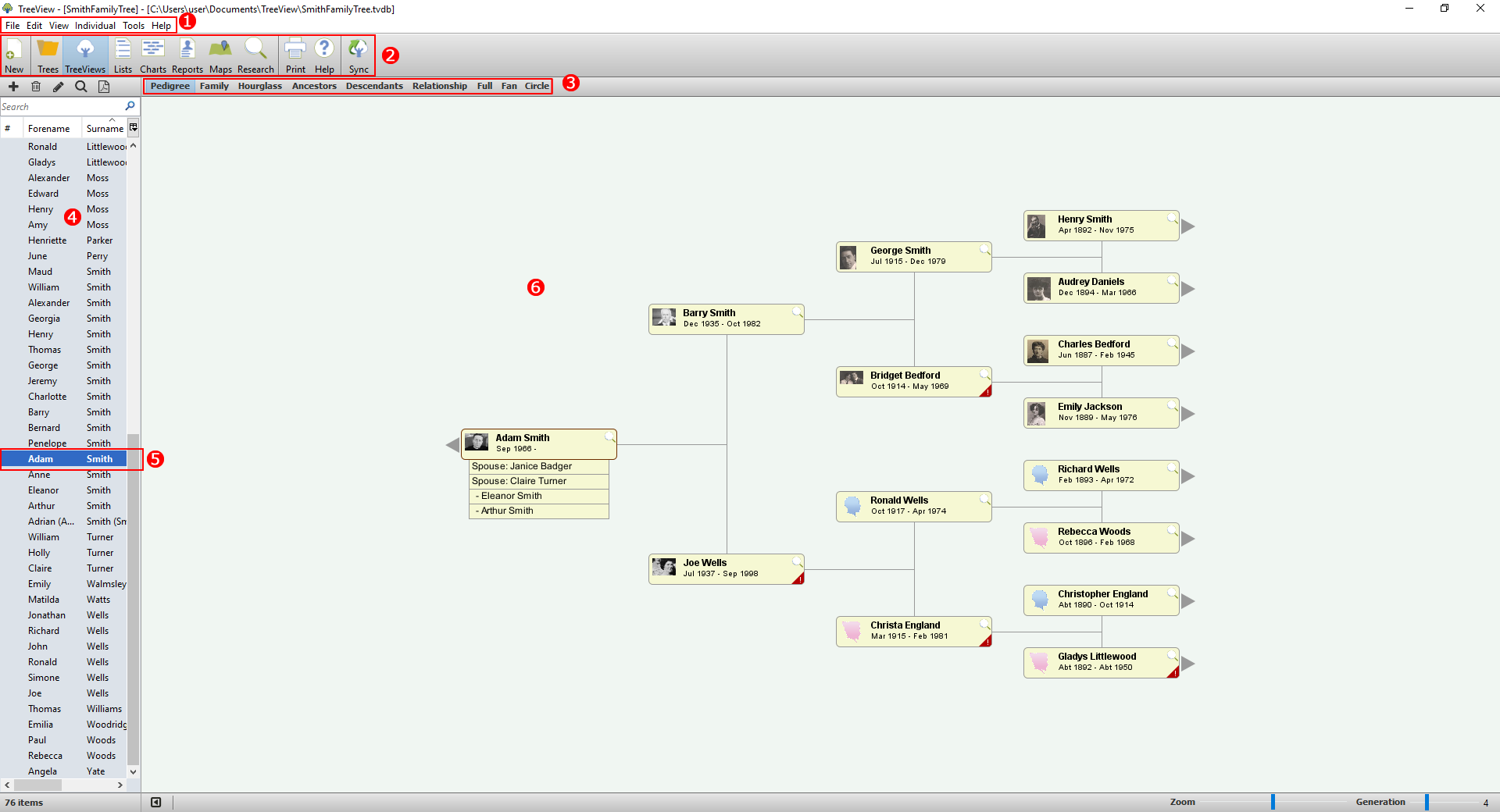 1. Menu bar - Access all of TreeView's functions from the menu bar.
2. Toolbar - Common tasks that are also available via the menu bar.
3. Tree Views - Used to quickly change between views.
4. Individuals Panel - Provides quick access to all individuals in your tree.
5. Selected Individual - The currently selected individual in your tree. Many common tasks are available by right-clicking the mouse on their name, or you can double-click to open the 'Edit Individual' window.
6. Main screen - The main Tree View screen lets you navigate quickly and easily around your tree.
TreeView™ ©Genealogy Supplies (Jersey) Ltd 1992-2023. All rights reserved.