TreeView User Guide
Starting a new tree
To start a new tree, you will need to create a new database to start entering all your information.
Click the 'New' button on the toolbar to bring up the 'New Tree' screen
Enter the details for the database:

Tree Name - the filename for your tree
First Individual Name - the name of the first individual in your database (this is usually your name)
Tree File Location - If you would like to save your tree in a different location than the one shown, click the 'Change Location' button.
Sync - You can synchronise your new tree with your TreeView Online/TheGenealogist tree, so any updates made in TreeView will automatically be updated on your online tree. Uncheck this box if you do not want to sync your tree.

Click 'Save' when you are ready to start your new tree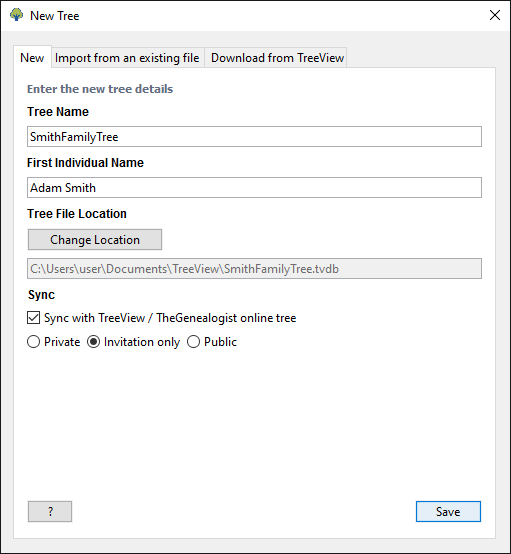 TreeView™ ©Genealogy Supplies (Jersey) Ltd 1992-2023. All rights reserved.