TreeView User Guide
Selecting individuals
The 'Select An Individual' dialog box is used throughout the program, whether you are choosing a person for an Individual Report, or adding a relationship to someone who already exists in your database.
When selecting an individual, the list will be shown in alphabetical order. To narrow down your results, you can enter a name (or part of a name) in the 'Filter' box at the top.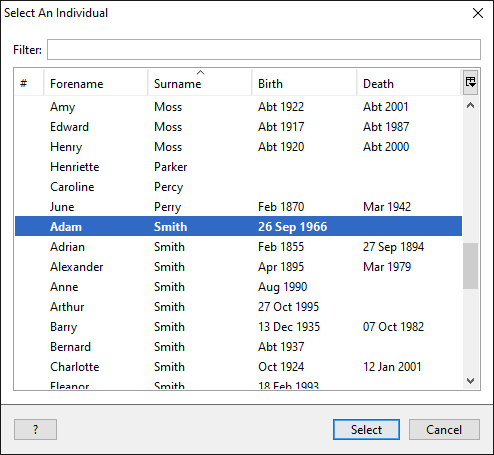 TreeView™ ©Genealogy Supplies (Jersey) Ltd 1992-2023. All rights reserved.